Council of Scottish Armigerous Clans & Families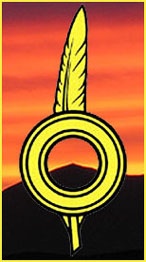 Clan Strachan is presently represented on the
Council of Scottish Armigerous Clans & Families
by Mr. Jim Strachan.
Jim is also the North American Commissioner for the Council, and in 2011 attended the Council's Annual General Meeting in Aboyne, Aberdeenshire. The meeting was held in conjunction with the Aboyne Highland Games.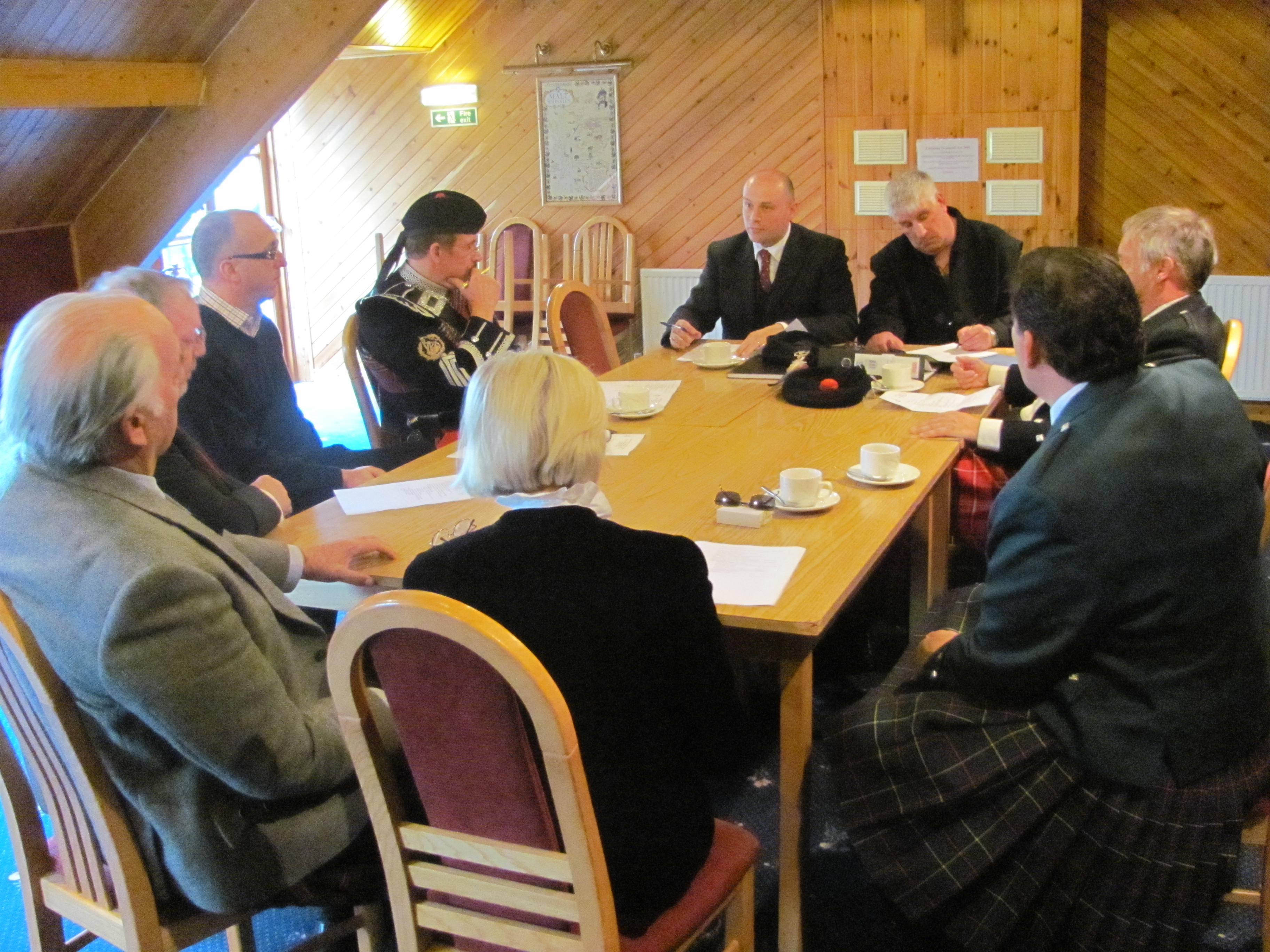 Council Meeting, Aboyne, Aberdeenshire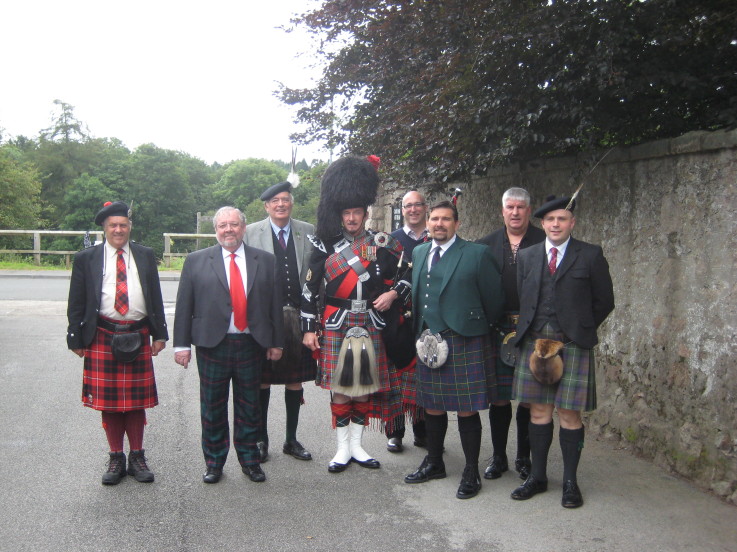 Council Member Photo - post meeting.
Aboyne Highland Games following the meeting.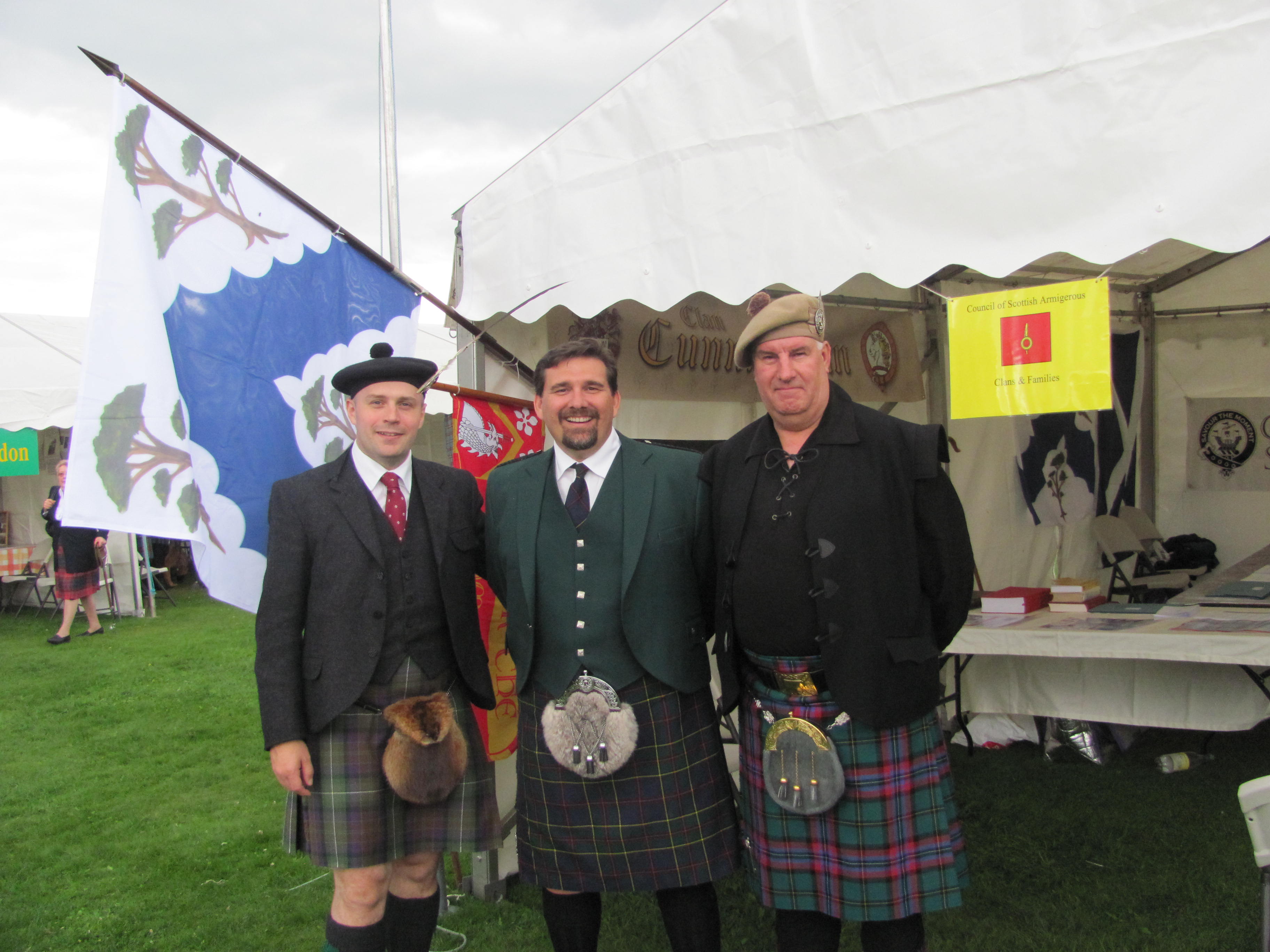 Aboyne Highland Games, Aboyne, Aberdeenshire
Pictured above from left to right:
Michael Grewar, Council Convenor
Jim Strachan, North American Commissioner
David McGeachie, Council Secretary