Created 20 Nov. 2022 @ 14:11
Updated 26 Mar. 2023 @ 10:35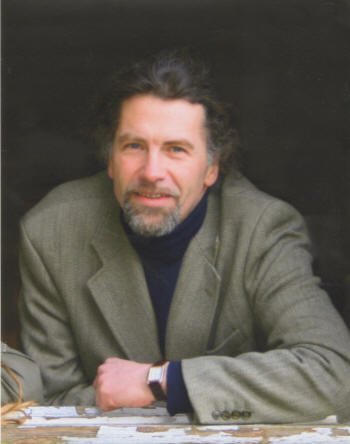 Charles Robert Lund (Rob) Strachan,
Commander of the Honourable Clan Strachan


A Family Convention is an official meeting held under the supervision of the Court of the Lord Lyon in Edinburgh, Scotland. It is a meeting of "Leading Members of the Family or Name in question," which generally includes Scottish Armigers, Scottish landowners and other property owners, as well as other eminent and professional individuals born with the surname of STRACHAN. The Attendees of a Family Convention should be across a broad geographical region, with strong representation in Scotland. All Attendees to a Family Convention need to be found acceptable by the Court of the Lord Lyon's appointed Supervising Officer. Attendees of the Family Convention cannot be related within the degree of first cousin to avoid packing by a single family group.
There are a number of circumstances in which it would seem appropriate to hold a Family Convention, but generally it is when a Scottish Family (aka a Clan) no longer has a Clan Chief recognised by the Sovereign of Scotland. This generally occurs when the Chief dies without heir (male or female) to his Name and Arms.
Guidance regarding the holding of a Family Convention is provided by the Court of Lord Lyon.
Historical Perspective
From a historical perspective, the last cadet line of the chiefly stem was Strachan of Thornton.
In 1659, Thornton Castle and the Baronetcy of Nova Scotia was succeeded by collateral succession through an extremely remote relative, James Strachan of Inchtuthill. Only four years later, in 1683, James sold the Castle and Mains of Thornton to his wife's father, Robert Forbes of Waterton, for the tidy sum of 13,934 14s 8d merks, and James resigned his own interest in favour of his wife (Barbara Forbes). It seems highly probable that James's motivation to sell the Thornton Estate was due to his remote ancestry, and the possibility of a more direct descendant filing a superior claim, i.e., better to sell than risk losing it completely.
The Chiefly stem began failing in the male line for successive generations, with the last individual who could have claimed the chiefship being Admiral Sir Richard John Strachan, R.N., Baronet of Nova Scotia, and Representor of Thornton. Sir Dicky (as he was called by his friends) died in 1828 at his home in London without male heir (he was survived by three daughters). Although he assumed the title of Baronet, Sir Dicky never filed a petition in Scotland to matriculate the Arms and Chiefship of Strachan. Born 27 October 1760, his birth was only 14 years after the Jacobite rebellion to re-claim Scotland, which ended at the Battle of Culloden (16 April 1746). There was a strong anti-Highland sentiment both in the Scottish Lowlands and England during his formative years. It is speculative, but as one can imagine, Sir Dicky, with at least a moderate probability would have renounced any association as a Chief of a Scottish Clan or Family. Especially given he and the family had been residing in England for generations, combined with his career in the Royal Navy.
About 12 years after the death of Sir Richard, one Mr. John Strachan of Cliffden, Teignmouth, Devonshire, preferred a claim to the representation of the House of Thornton, and passed through a form of service before the bailies of the Canongate. In his claim or brief, Strachan of Cliffden sought to instruct his descent from Roger Strachan of Glichno, brother of John Strachan of Thornton, great-grandfather of the first Baronet. Roger Strachan was set forth as father of Dr. Robert Strachan, physician in Montrose, whose son John was minister of Strachan. George, a son of the minister, was represented as a merchant in Montrose, and father of James Strachan, Lieutenant R.N. father of the claimant. This statement of pedigree, unsupported by evidence, and in entire variance with chronological requirements, being [surprisingly] accepted by a friendly jury, and certified by the Canongate bailies, formed the basis of a retour in Chancery, bearing date 8th November 1841. Mr. Strachan of Cliffden, styled thereafter as Sir John Strachan, Bart. died June 1844, leaving two sons. John, the elder, died the following year on 20 January 1854, s.p.; and James Graham, the younger son, died unmarried. Both of these sons died without issue, and thus came an end to the Barontecy of Nova Scotia (1854); which never would have asserted itself but for the absurd facilities afforded by the law then existing in Scotland. (HG viii, p. 306)
Because of the lack of genealogical proofs, the Strachan of Cliffden line is not recognized as being the rightful and legitimate Chief of Strachan, and as you can see appears to have been quite fortunate to have even claimed the Baronetcy itself.
In April 2014, Clan Strachan held a Family Convention in Edinburgh (Click Here), at which time Mr. Rob Strachan was appointed Commander of Clan Strachan.
On 17 November 2022, correspondence was received from the Lyon Clerk, Mr. Russell Hunter, confirming the Lord Lyon King of Arms is content with the proposal for proceedings to recognise Mr. Rob Strachan, Commander of Clan Strachan, as hereditary Chief of the Honourable Clan Strachan, in the Spring or Summer of 2024. It is still very early in the planning stage, and we still await the Lord Lyon's appointment of a Supervising Officer.
Be An Attendee
Email Us to let us know if you're interested in being an Attendee to the 2024 Family Convention (read above for qualifications).
Of particular interest here, the Clan Society, is indeed, not the clan. We are seeking those born with the Strachan surname, who need not necessarily be a member of the Clan Society! Particularly those residing in Scotland.
A Message from Rob Strachan, Commander
I am proud to inform our clansmen and women of the achievements we've accomplished since the 2014 Family Convention. During the Convention, Attendees discussed various goals and objectives. These included continued participation in the Aboyne Highland Games (nearest to Strachan), and barring the pandemic when the games were cancelled, Clan Strachan had a presence every year. Regarding advisors, I have been the Chairman of the Clan Strachan Charitable Trust in Scotland, and have attended virtually all Clan Strachan Society board meetings. In both cases, I found information conveyed intelligent, passionate, and personally quite valuable and beneficial. Also discussed in 2014 was the desire to continue highland hospitality for those visiting the Lower Deeside. As discussed then, my family have been welcoming visitors to the Mill of Strachan since 1964, and its a family tradition that will forever be continued. We also discussed the dream of having a focal point to bring the various disinherited and disbursed Strachan Houses together. The dream of having a heritage centre and cottage in Strachan to encourage and allow Strachans to come and visit was discussed. This dream was described as 'pie in the sky', 'grandiose', and would probably take a lifetime to accomplish. However, in September of 2020, Clan Strachan became one of the few Scottish Clans to actually acquire lands in their homeland. During the pandemic, the Society and Trust raised nearly £350,000 within 90 days to purchase the Feughside Inn, in Strachan Parish. Moreover, a second fundraiser has allowed the Clan to begin the establishment of a Clan Strachan Centre for Heritage at the Feughside, which is still under construction. Finally, for the past five years (2018-23), I have been very involved in opposing a Wind Farm proposed to be located in Glendye, in Strachan Parish, and in clear view of Clachnaben and the Cairn O'Mount. The wind farm is proposed to be located, of all places, in a Special Landscape Area and designated Conservation Area. Clan Strachan has been joined in opposition by the Aberdeenshire Council, NatureScot, all local MPs, Feughside Council, Mar Area Committee, Royal Society for the Preservation of Birds, 8 local estate owners, and many more organizations and individuals. That said, these were not my accomplishments, but rather a team effort and a testament to the organization and passion of our family. I might also add that, for me personally, this has been a labour of love.
In the words of Charles Burnett, the Supervising Officer, during the Family Convention, "The biggest room in the world is room for improvement, and the smallest room is a mushroom." My main effort is to finish the centre for heritage, and assist in any way in preparation for 2024.
I cordially invite leading members of the Family to attend the Clan Strachan Family Convention. Unfortunately, the meeting is limited to 25 individuals born a Strachan, so be sure to notify the Strachan Society as soon as possible. You do not need to be a Society member to participate.
While we have a very high degree of confidence, a near certainty, that no one will come forward with proof of descent from the chiefly line, it is possible that someone may consider him or herself a more suitable candidate for Chief than me. If so, please email the Clan Strachan Society as soon as possible so that we can get things sorted long before the 2024 Family Convention. This will undoubtedly be a historic day for Clan Strachan - Clachnaben!
---
2024 Clan Strachan Family Convention Attendee List

(NOT approved by the Supervising Officer - Tentative)

Armigers listed in order of grant date

---


Petition for Arms Lodged


Charles Robert Lund Strachan
Mill of Strachan, Strachan, Aberdeenshire
Commander of the Honourable Clan Strachan


---






Sir Hew Francis Anthony Strachan, Knight, MA, PhD, DL (Tweeddale), Hon D Univ (Univ of Paisley), FRSE, FRHistS

Laird of Glenhighton Farm, Broughton, Biggar, Scotland

---





James Andrew (Jim) Strachan, BBA, MBA, FSAScot
Co-Founder, Treasurer, and past President and Vice President of the Clan Strachan Society;
Trustee, Clan Strachan Charitable Trust (Scotland)

Temecula, CA (USA)

---






Much Honoured Roderick Strachan, Baron of Benholm
Regional Commissioner, Scotland, Clan Strachan Society
Trustee, Clan Strachan Charitable Trust (Scotland)

Benholm Castle, Scotland

---





Dr. T. Martin Strahan, MB BS, DrPH, FRACP, FAFPHM, FACPM


Member and Director, Clan Strachan Society;
Trustee, Clan Strachan Charitable Trust

Bundaberg, Queensland, Australia

<![if !supportLineBreakNewLine]>
<![endif]>

---






James Andrew (Drew) Strachan, Warrant Officer, (RA-Ret.)
Elgin, Scotland

---



Petition for Arms Lodged

Michael Ray (Mike) Strawhun, BA

Ojai, California (USA)

---




Arms of Clan Strachan Society

Dennis Craig Strawhun, President and Representor
Armigerous Clan Strachan Society

Carlsbad, CA (USA)

---



9
John Sublet Strachan
Colorado (USA)


---



10
Dr. David Strachan, BSc, Parasitology; PhD, Parasitology; VetMB, Veterinary Medicine
Alford, Scotland


---



11
Capt. Les Strachan (SAAS-Ret)
Fetteresso, Scotland

---



12
George Duncan Strachan,

M.

Poli.

Sci.


New Jersey (USA)

---



13
Walter Lewis Strachan (Black Watch TAVR - Ret)
Dunfermline, Scotland

---



14
Richard John Strachan, MA Archaeology, M.Sc. Geographical Information Science
Head of Cultural Resources, Historic Environment Scotland
Dunbar, Scotland

---



15
William (Bill) Strachan
Ballachullish, Scotland

---



16
Garry Strachan, Cert. Genealogist. IHGS, Member AGRA,
Member APG
Daventry, England


---



17
Walter George Strachan
Nova Scotia (Canada)

---



18
Lloyd Strachan, B.Sc., M. Sc., Ph.D., Agricultural Economics
Ottawa, ON (Canada)

---



19
TBD

---



20
TBD

---



21
TBD

---



22
TBD

---



23
TBD

---



24
TBD

---



25
TBD

---



Please check back with this page. It will be updated when further information becomes available.