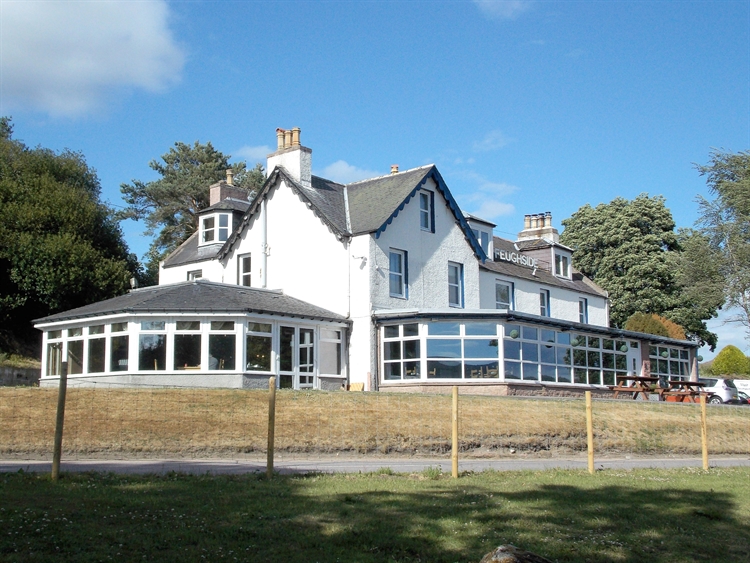 Feughside Fundraiser
The Clan Strachan Heritage Centre is housed in the Feughside, which was built in the 17th-century as a 9-bedroom inn. During the summer of 2020, the Clan Strachan Charitable Trust, in Scotland, with substantial support from the Clan Strachan Society and the international community, acquired the Feughside Guesthouse.
The Society (USA) and Trust (Scotland) are currently raising funds to make basic exterior repairs and improvements to the building itself, and to furnish a Clan Strachan Heritage Centre.
The Trust has leased the building to Rob Strachan, Commander of Clan Strachan, and a local resident of the village of Strachan. Rob plans to continue to operate the building as a Guesthouse.
Further, the Trust will be creating a Clan Strachan Heritage Centre that will house historical relicts pertaining to Clan Strachan, display Clan Strachan heraldry, and house rare books and other literary works. Ideally, the Heritage Centre would be a venue for Rob to meet visiting Strachans (broadly defined), and others who affectionately associate themselves with Clan Strachan.
The Centre, once furnished, could also be used by the community for local club meetings, and potentially for other events.